Introducing the CozyCush Waterproof Foldable Baby Changing Mat – a convenient and stylish solution for hassle-free diaper changes, anytime, anywhere!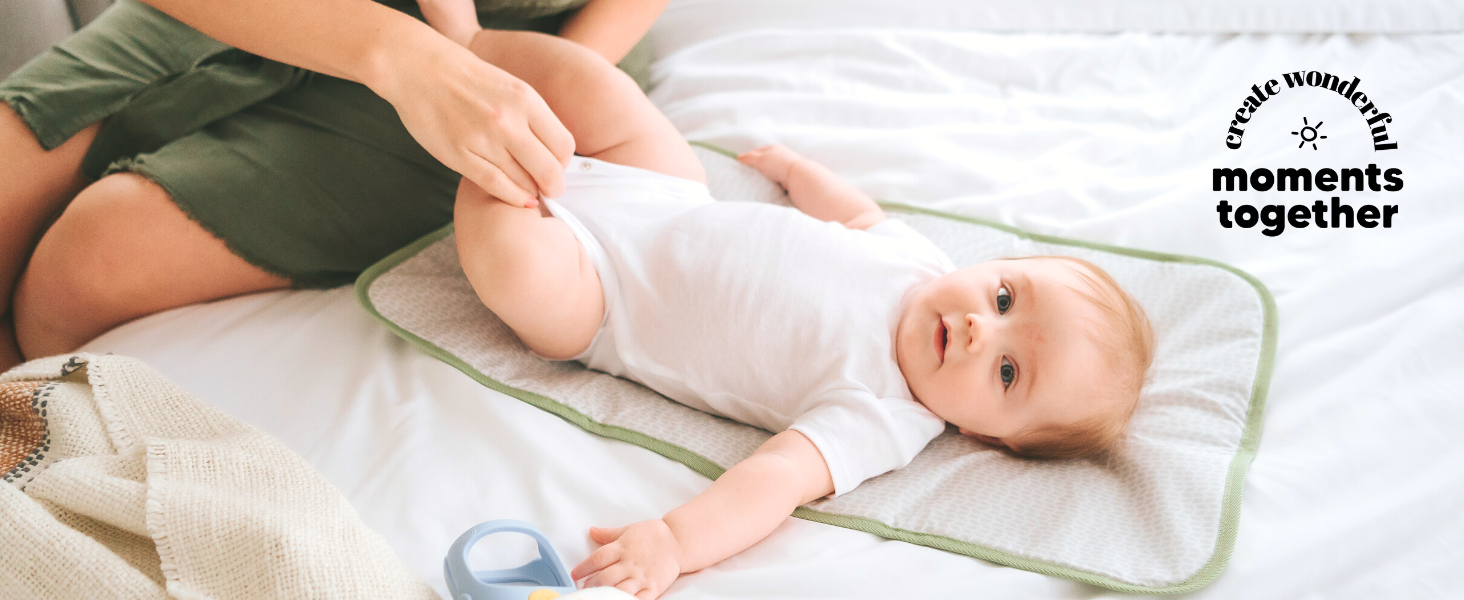 As a parent, diaper changes can be a daunting task, especially when you're on the go. Finding a clean, comfortable and secure spot to change your baby's diaper can be a real challenge.
The CozyCush Portable Diaper Changing Pad is here to save the day! With its large diaper changing area of 25.5" by 13.5" and soft cushion padding, your baby can lie down comfortably while you change their diaper. Plus, it folds compactly into a diaper clutch sized at 6.8" by 8.5", taking up minimal space in your diaper bag.
Upgrade your diaper changing game with the CozyCush Waterproof Foldable Baby Changing Mat. Get your hands on this essential parenting tool now and make diaper changes a breeze!
Large Changing Area: Provides ample space for diaper changing, measuring 25.5" by 13.5".
Compact Folded Size: Folds into a compact diaper changing clutch sized at 6.8" by 8.5" for easy storage in diaper bags or totes.
Waterproof Travel Changing Pad: The high-quality, waterproof, and smooth diaper changing surface ensures easy spot cleaning while on-the-go.
Soft Cushion Padding: Features soft and plush padding to provide maximum comfort for your baby.
Durable and Lasting: Made of durable materials and handcrafted with love, delivering only the best quality products to you.
Lightweight and Portable: Lightweight and portable, making it easy to take with you wherever you go.
Use On All-Surfaces: Can be used on all surfaces, ensuring your baby stays clean and comfortable.
Easy to Clean: The pad is machine washable, making it easy to clean and maintain.
Suitable for Newborn to 36 Months: Large changing area makes it suitable for use from newborn to 36 months.
Versatile Uses: Can be used for diapering, change of clothes, after shower, lounging, bonding, and interaction.