Cast All of Your Sleeping Troubles Away and Say Goodbye to Sciatic, Nerve, and Back Pains With the Comfiluna Orthopedic Knee Pillow!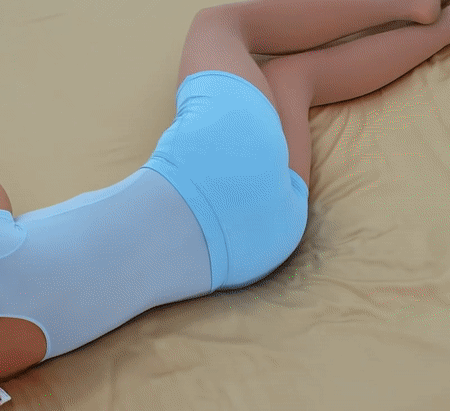 The best time to treat back pain is when you are asleep, and the muscles and ligaments in your back are the most relaxed, which makes healing faster.
But this will not work without proper support. That is why you need the ComfiLuna Orthopedic Knee Pillow for Sleeping Between Legs!
This orthopedic knee pillow is ergonomically designed to provide the ideal spinal alignment and support while you sleep. As a result, you will experience reduced sciatica, lower back, hip, and joint pain.
It can be used in between your thighs, calves, as a side or neck pillow, or with any part of your body that needs orthopedic support.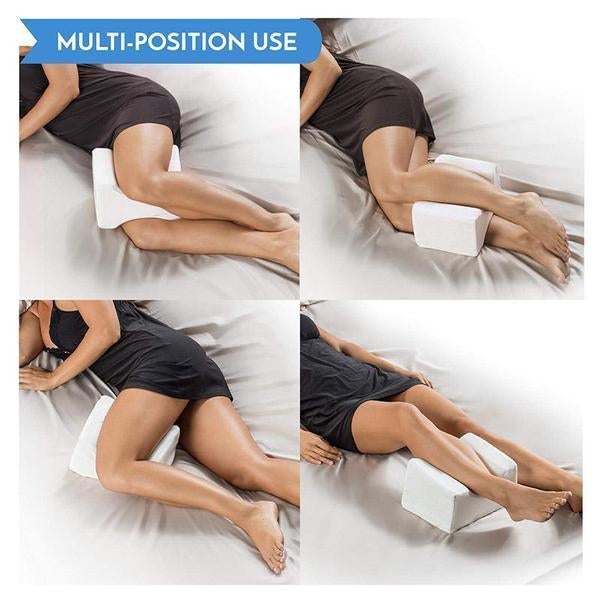 ComfiLuna Features and Health Benefits
💡 Spine Alignment. It's designed to elevate your upper knee and add support as you sleep on the side. This allows your spine to revert to its natural form and helps relieve disc pressures.
💡 Body Pain Relief. With your body aligned, this prevents and relieves back, knee, hip, ankle, and joint pains which are caused by the irregular spine positions when you sleep.
💡 Promotes Blood Circulation. This knee pillow stimulates blood circulation throughout your lower body, reducing muscle soreness and tension, so you wake up feeling great.
💡 Post-Surgery Sleep Assistance. Recommended by therapists to help support your body, allow comfortable sleep, and encourage a successful post-surgery recovery.
💡 Durable And Retains Shape. Made from premium quality memory foam, which is far superior to other pillows, it retains its contoured shape even after years of use.
Why You'll Love The ComfiLuna Orthopedic Knee Pillow
If you are a certified side sleeper, this can result in misalignment and put unnecessary stress and strain on your spine, hip, lower back, knees, and legs.
Putting the ComfiLuna in between your knees can help you achieve the right alignment when sleeping sideways, and support the natural healing process of your muscles and ligaments at night.
The ComfiLuna Orthopedic Knee Pillow for Sleeping Between Legs offers you an incredible solution for discomforts while you sleep and body pains in the morning!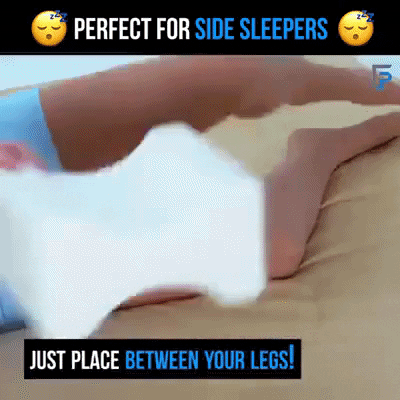 Why Choose ComfiLuna Orthopedic Knee Pillow?
High-Quality Just As You Deserve
Made with premium quality 100% memory foam, the ComfiLuna will provide long-lasting comfort for hours and won't flatten over time.
You can expect this cushion to feel softer in warm temperatures and firmer in cold temperatures. Room temperature is ideal for optimal performance!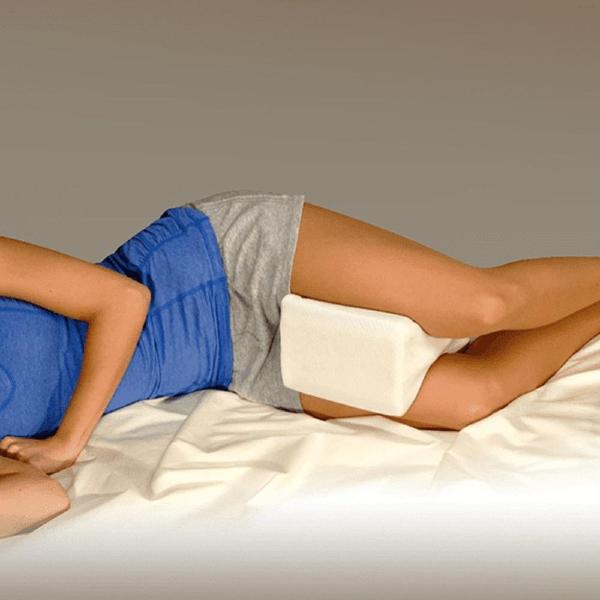 Low Maintenance Care
Just throw the cover into the washing machine for a quick wash, and get your pillow looking clean and brand new in time for bed. The convenient zipper allows for easy removal of the machine-washable cover.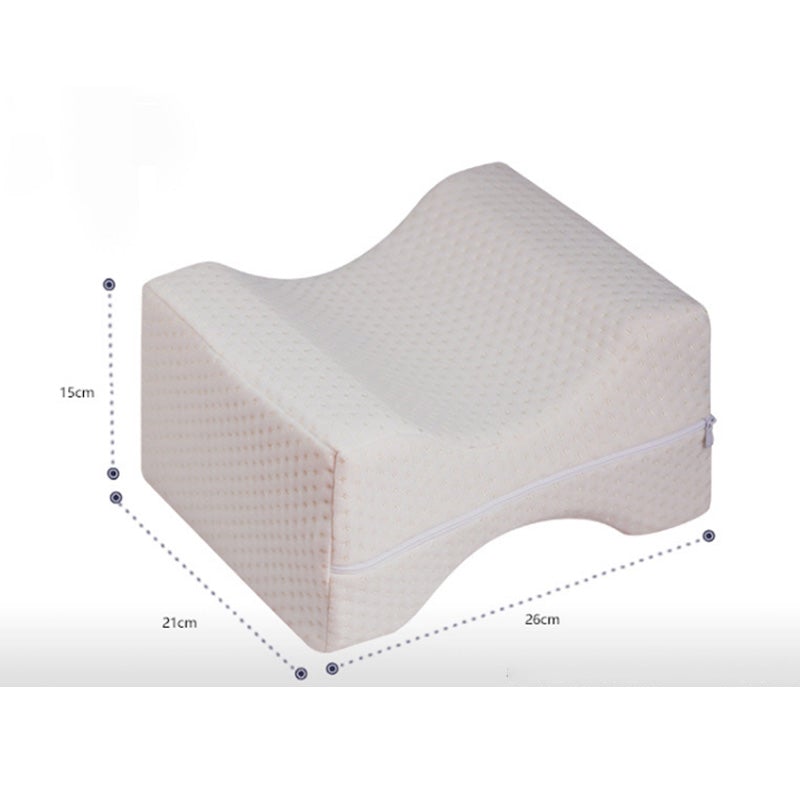 Package Inclusions
1 x Orthopedic Knee Pillow