Pregnancy doesn't have to be plagued by aches and pains anymore!
The ComfiDodo provides the perfect balance between comfort and support for your belly, hips, legs, and back. Enjoy superior comfort while you sleep or even just lounge around. You can also use this pillow for sitting upright in bed to read, watch TV, or work on your laptop—the ComfiDodo makes an excellent nursing pillow too!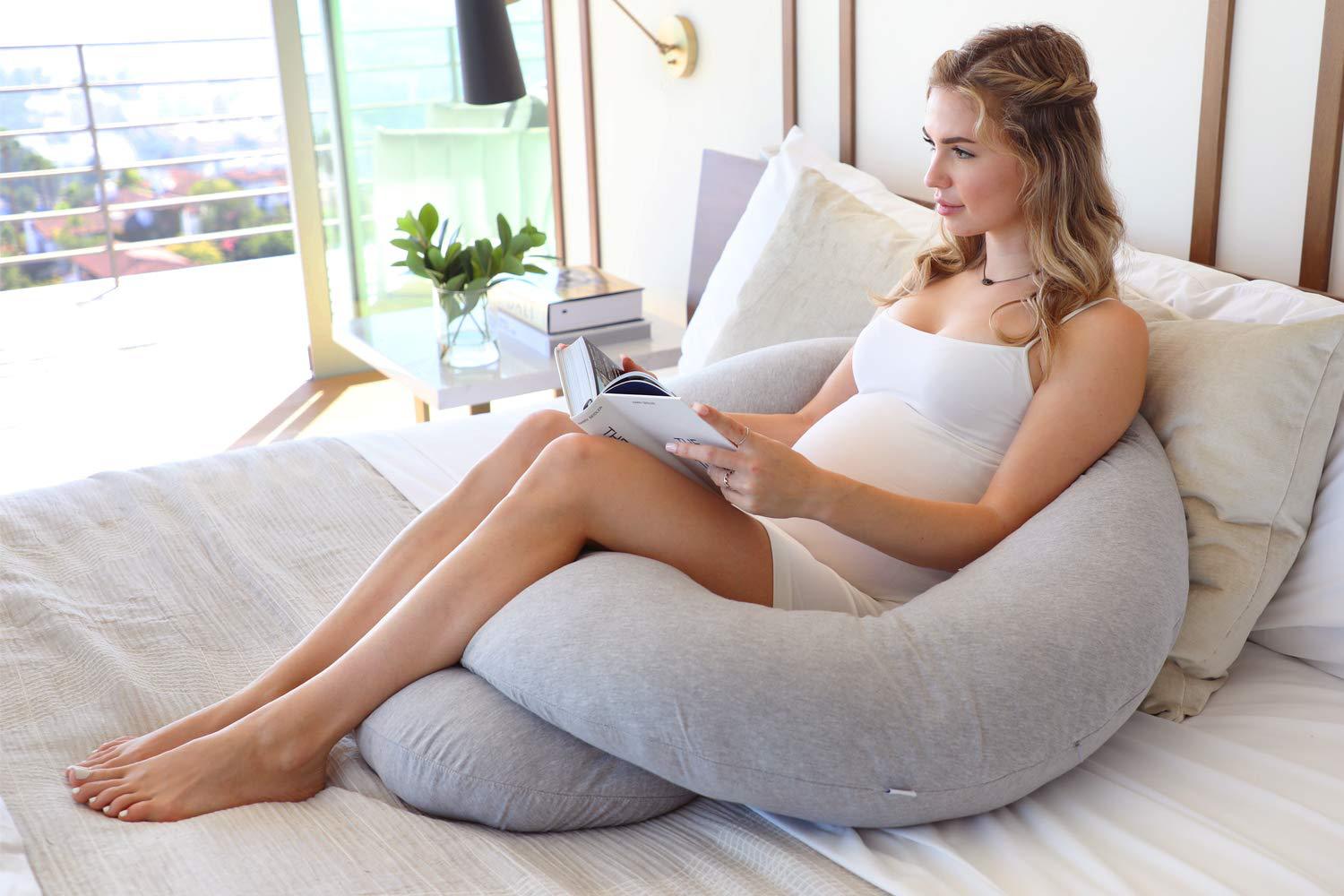 Features:
Removable and washable: The comfidodo comes with a washable jersey knit zipper cover
The ultimate pregnancy pillow:  C-shaped body pillow design replaces the need for multiple bed pillows to support your back, hips, knees, neck, and head.
Multipurpose maternity pillow:  Adjustable polyfill material adapts to your belly and back when you want to sleep, read, nurse, or watch tv.
3rd trimester pains?: Our full body pregnancy pillow can help ease you into a better sleep, reducing interruptions throughout the night and helping relieve back pain associated with pregnancy.
More than just a pillow for pregnant women:The comfidodo pregnancy pillow is perfect for anyone needing more support, recovering from surgery, or tired of having to use separate pillows to support their head, neck, legs, and back.
Replaces the Need for Multiple Pillows
Our C-Shape full body pillow replaces the need for up to 5 other pillows to support your head, neck, spine, belly, back, hips, and legs. All the comfort you need comes into one with ComfiDodo!
Belly and Hip Support
The polyfill material provides the perfect balance between comfort and support for your belly and hips. This feature works perfectly well when reading a book, watching TV, or lounging around. You'll feel protected and at ease every time.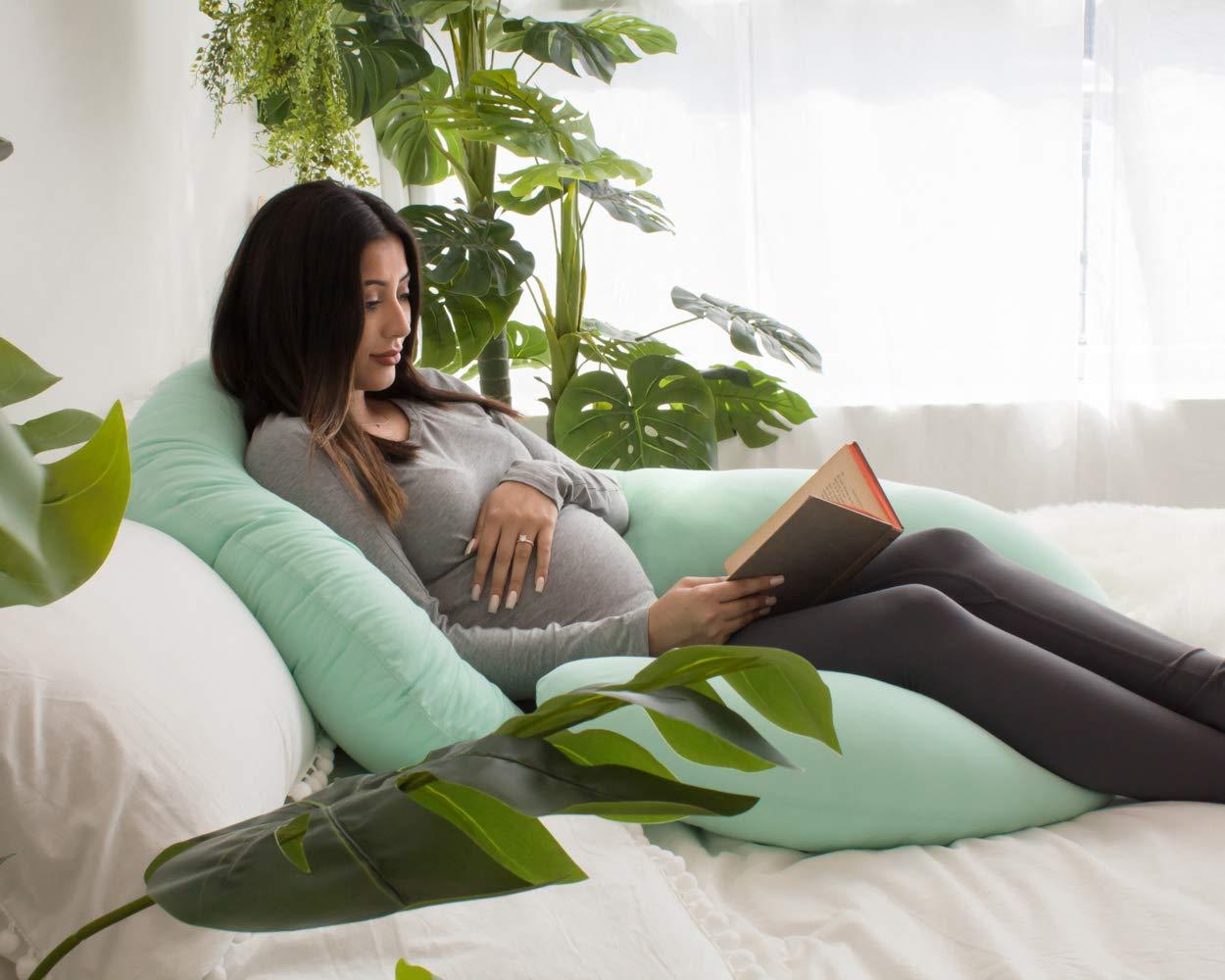 Multi-Purpose Use
Position this pillow in several configurations on your bed, couch, sofa, or even the floor! The ComfiDodo brings adjustability to host your perfect, relaxing place at home.
Super Soft Material
The ComfiDodo Pregnancy Pillow is filled with a polyfill blend that is designed to provide soft comfort with increased support density as you apply weight to it. This design ensures that the pillow stays fluffy every time you use it.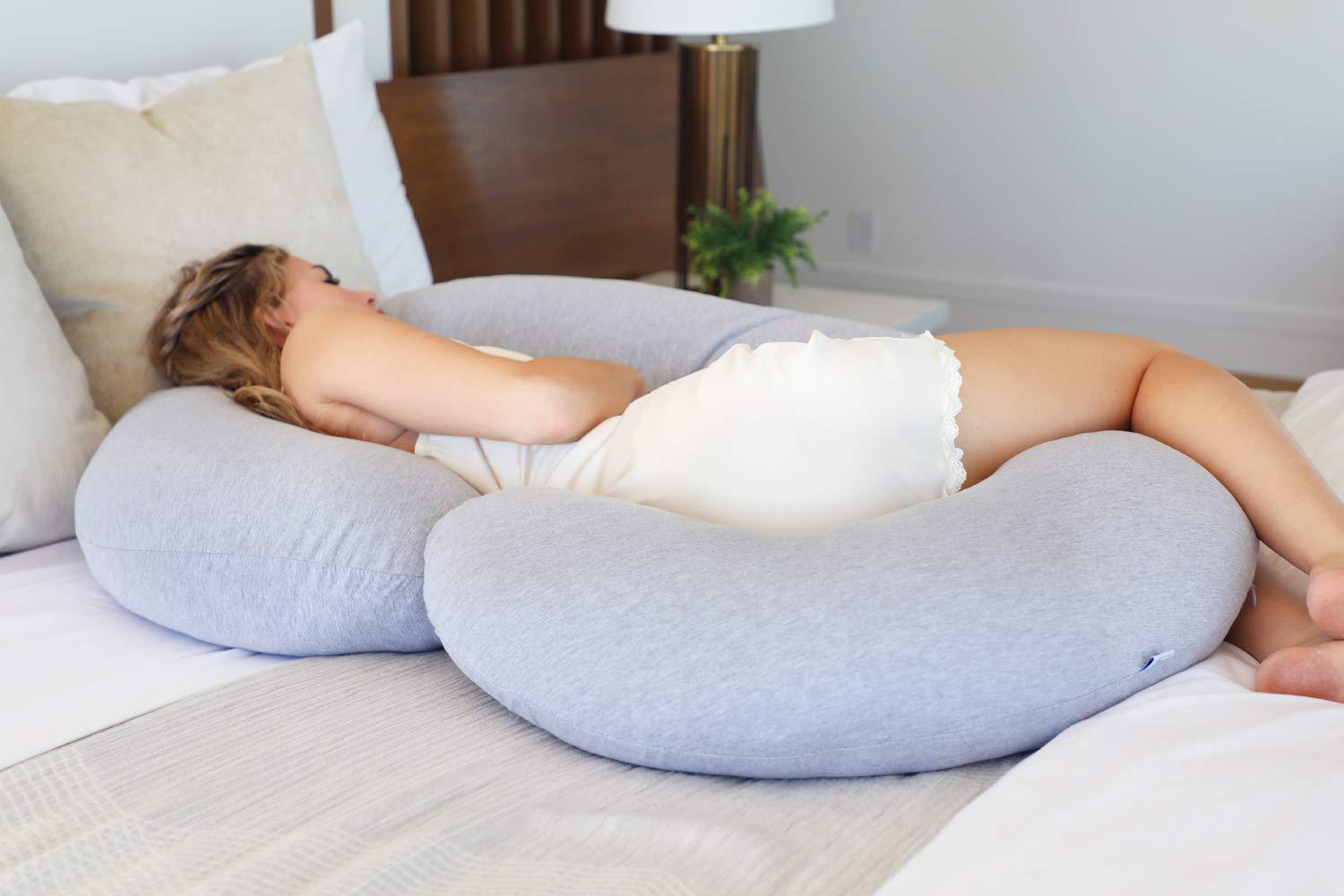 Double-Stitch Seams
We've tried most body pillows out there, and the constant problem we found was the pillows ripping at the seams. That's why we double-stitched the ComfiDodo all the way around to ensure excellent durability and deliver comfort that lasts long.
Machine Washable Cover
Our hypoallergenic body pillow cover zipper is removable and machine-washable for quick and easy cleaning. The pillow cover will still be soft and comfy even after 300+ washes.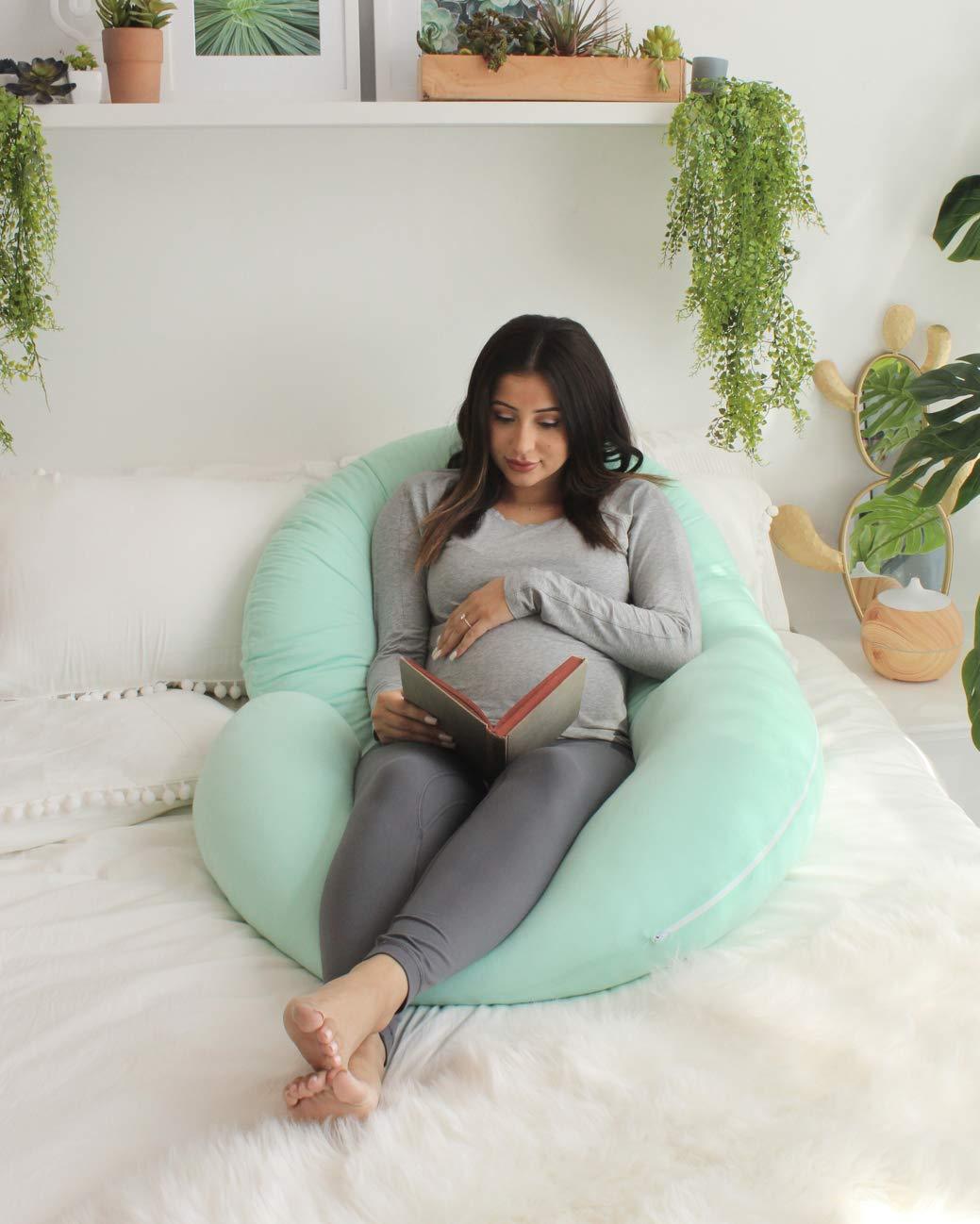 Package Include: