Neck Cloud and Manual Neck Massager in One. The CNeckvibe Relieves Pressure, Aligns the Spine, and Targets Pain and Pressure Point for the Ultimate Relief!
Features
Designed by Experts to Align the Spine, Relieve Building Pressure off Neck Muscles and Spine. The cervical neck and shoulder provides a simple and effective physical solution to relieve a stiff neck and helps in restoring proper cervical curvature associated with consistent use. The fast solution for neck pain and stress.
The Neck Cloud That Features an Ergonomic Design That Provides Total Support to the Neck, Shoulders, and Head.The C-curve opening and V-shaped curvature matches the human cervical spine, making it the perfect support pillow.
Comes with Mini Massage Bumps That Target Pain and Pressure Points. The neck cloud features multiple massage points that target the areas in the neck and lower head to help relax muscles and decompress the pressure.
Firm and Sturdy Neck Pillow Made with High Density Material for That Strong Support. What your neck needs is not a neck pillow as soft as a pillow but one that can provide reliable support to support the spine and neck during the process. Our neck pillows is made of high-density foam material, which is firm and sturdy, offering a strong support for the cervical spine, and not easy to deform. The CNeckvibe is your best choice.
Less Complicated to Use. You can easily use this neck cloud and neck pillow while comfortably lying down, simple operation. Our pillows for neck and shoulder pain relief can be used at home, office. It is great for office workers, students, and people who need to bow their heads for a long time.
Use only 10 Mins a Day for Total Results. At first you may feel slight discomfort as your muscles and joints adjust to the new position. Normally your neck needs 1-3 days to adapt to this pain relief pillow because it needs time to fit the corrector curvature.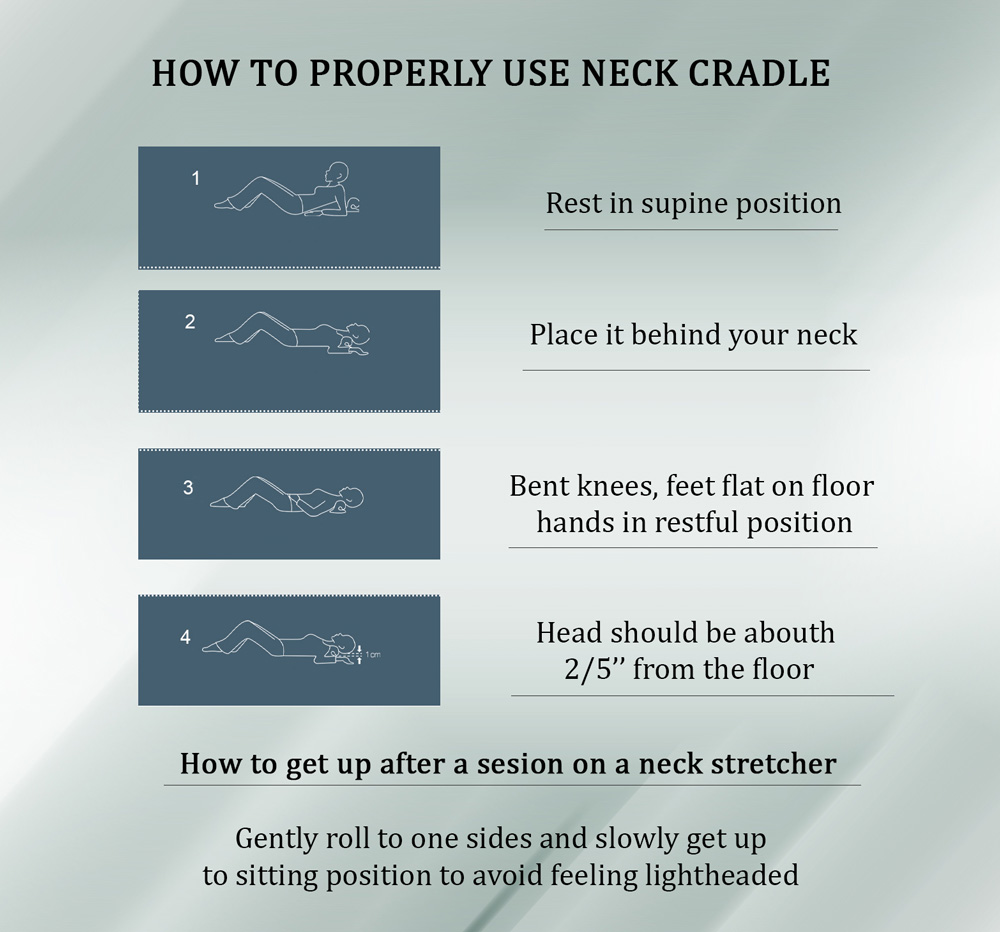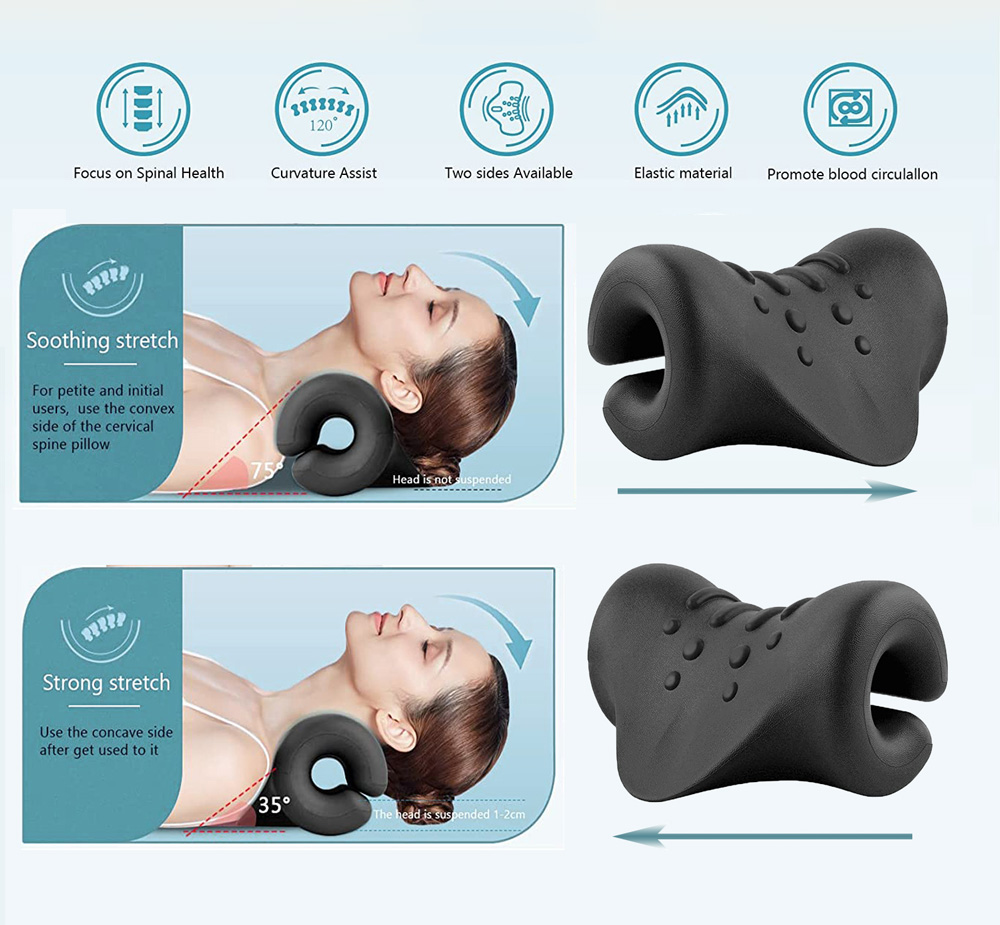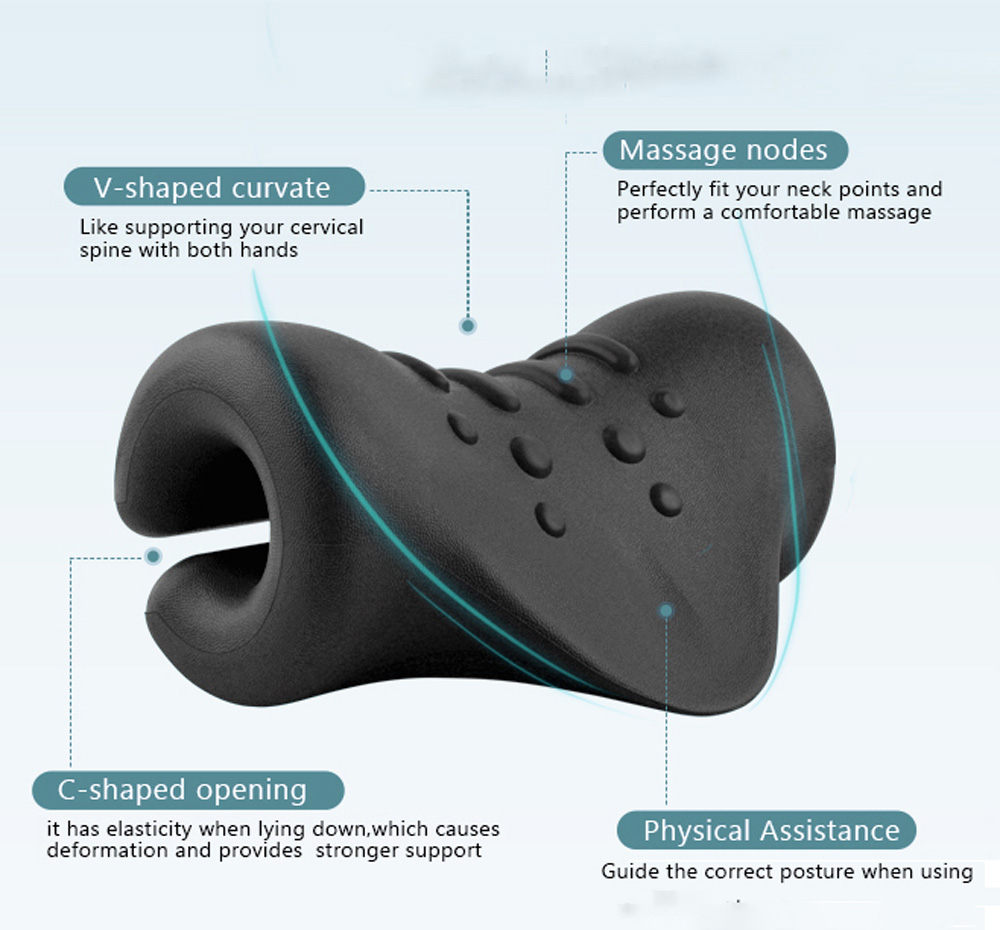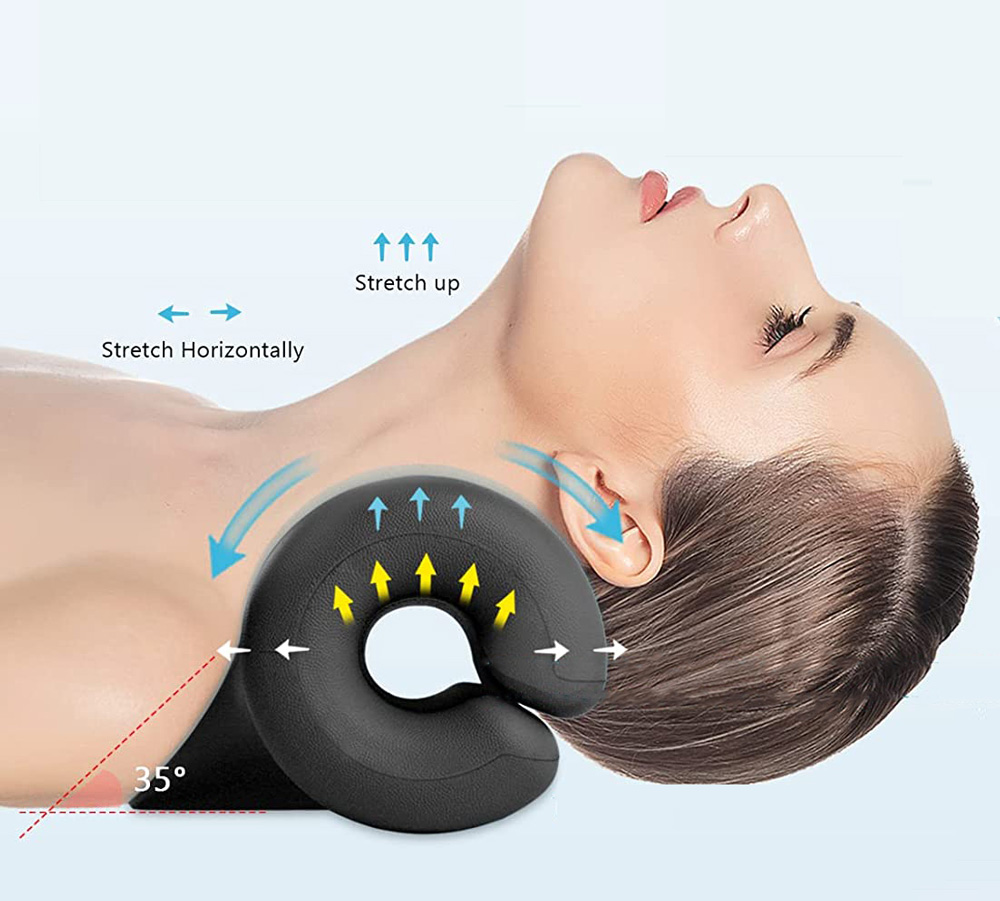 Specifictions
Material: PU
Size: 9″ * 6.3″ * 4.3″
Colo: Dark Blue、Light Blue、Black
Package Include: 1×neck cloud