The Power of Infrared and Red Light Heat Therapy in This Handy, Portable, Ultra-Safe Red Light Therapy Wand!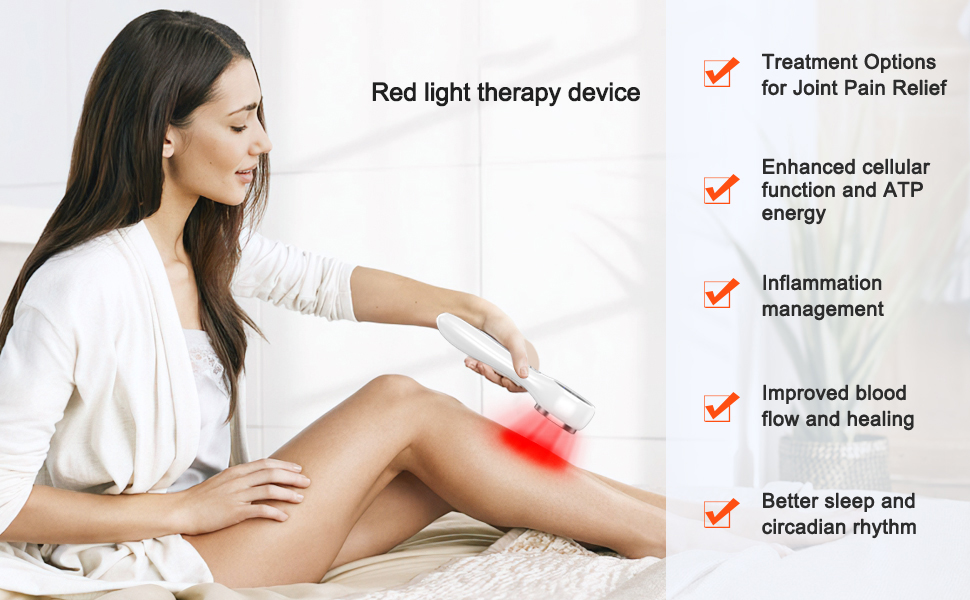 Made with Stronger, Deep Penetrating Infrared Light to Target Pain, Muscle Problems, Sprains, and Worn Out Muscles for Youngsters and the Elderly
Can a portable red light therapy wand really eliminate pain?
The BrytHeal can!
If you're looking for a portable red light, infrared device specifically for health and wellness purposes, the BrytHeal is for you. With bigger red light coverage, dual red light option, deeper red light penetration, and more versatility, the BrytHeal deserves to be your next health and wellness investment.
Why BrytHeal Red Light Therapy Wand? 
🤩 Now with a wider red light coverage.
🤩 Two red light therapy options.
🤩 Infrared now targets deeper muscle issues.
🤩 Improved heating that brings instant pain relief
🤩 Easy, portable design and modern look.
🤩 Helps in targeting specific pain areas.
🤩 Wireless and ergonomic.
🤩 Safe for pets.
BrytHeal Red Light Therapy Wand Features
Why choose BrytHeal? Here are several reasons why this should be in your health and wellness carts!
Enhanced Designed Red Light Therapy to Give Relief Immediately
The BrytHeal now comes with 14pcs x 650nm and 3pcs x 808nm. More lights have been added to increase the efficiency, and the therapeutic infrared healing benefits of the wand.
Comes with 5/10/15/20 Timer — Customize According to Needs
The 5/10/15/20 minute timer allows you to find a setting suited for your pains.
Energy levels are L1, L2, L3, L4. Press and hold the on/off button to turn it on. Note: the three 808 NM beams are invisible.
Two Infrared Intensity – 660nm for General Use and 808nm Near Infrared Light for Deeper Penetration
The 660nm red light can be absorbed by skin and promote blood circulation while the 808nm near infrared light can penetrate deepest to relieve joint and muscle pain.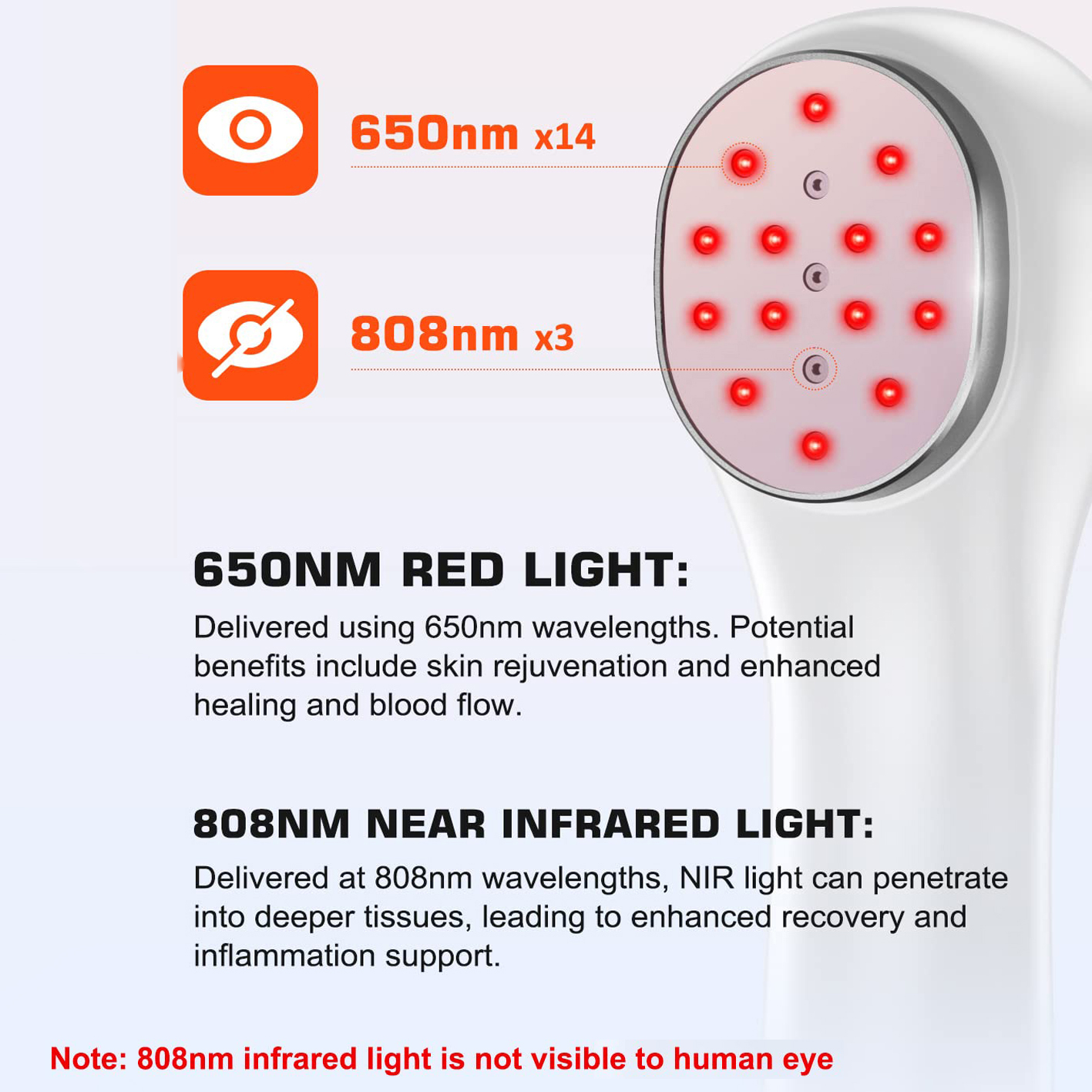 A Non-Evasive Way of Healing Muscle Pains and Issues – Targets Knee, Shoulder, Back, Arthritis Pain
We recommend using 2-3 times a day for 20 minutes to relieve knee, shoulder, back joint and muscle pain, arthritis pain and make it easier to recover from a sprain or a serious fall.
Comes with Deep Penetrating Heat that Gives Warm Relief to Pains
The BrytHeal now comes with stronger infrared heat that brings soothing relief to joint and muscle pains.
Guaranteed Safe from Overheating
With an overheating sensor, the BrytHeal isn't prone to melting, smelling like plastic, or overheating and malfunctioning.
The Ultra Safe Features Help Care for your pets
Infrared light therapy device helps your reduce pain and skin problems in animals.
Ergonomic Design
With a streamlined design and extremely light weight of 0.45lbs, this pain relief therapy device is safe and portable to use when you're at home or on the go.
Specifications
Laser wavelength : 650nm+808nm
Maximum output power per 808nm laser diode:90mw±20%
Maximum output power per 650nm laser diode:5mw±20%
Battery capacity:2600mAh
Charger voltage:DC5V
Voltage:100-240V
Packcage List
Red light therapy * 1
Charger * 1
USB power cable * 1
Manual * 1
Glasses*1