BlizRed Red Light Therapy Lamp Targets a Wider Coverage, Comes with 18 LED Light Bulbs For Quick, All-Over Soothing Feeling

An All-Around Red Light Therapy Lamp That you Can Use On Your Back, Face, Chest, Arms, and Legs — Guaranteed Authentic Red Light Bulbs!
18 authentic and safe red light LED bulbs for infrared therapy can be found in the BlizRed!
The BlizRed red light therapy lamp is designed to bring the wellness service to your home. This red light lamp is bigger than usual wands — it can cover an entire back, your whole face, and the length of your legs.
We know that one of the usual concerns that come with red light therapy is overheating and potential skin hazards. We can guarantee that the BlizRed is guaranteed safe with an overheating sensor and a temperature control to stop the light from burning your skin.
You will love how versatile this lamp is. You can use it for gentle soothing and for deep pain relief.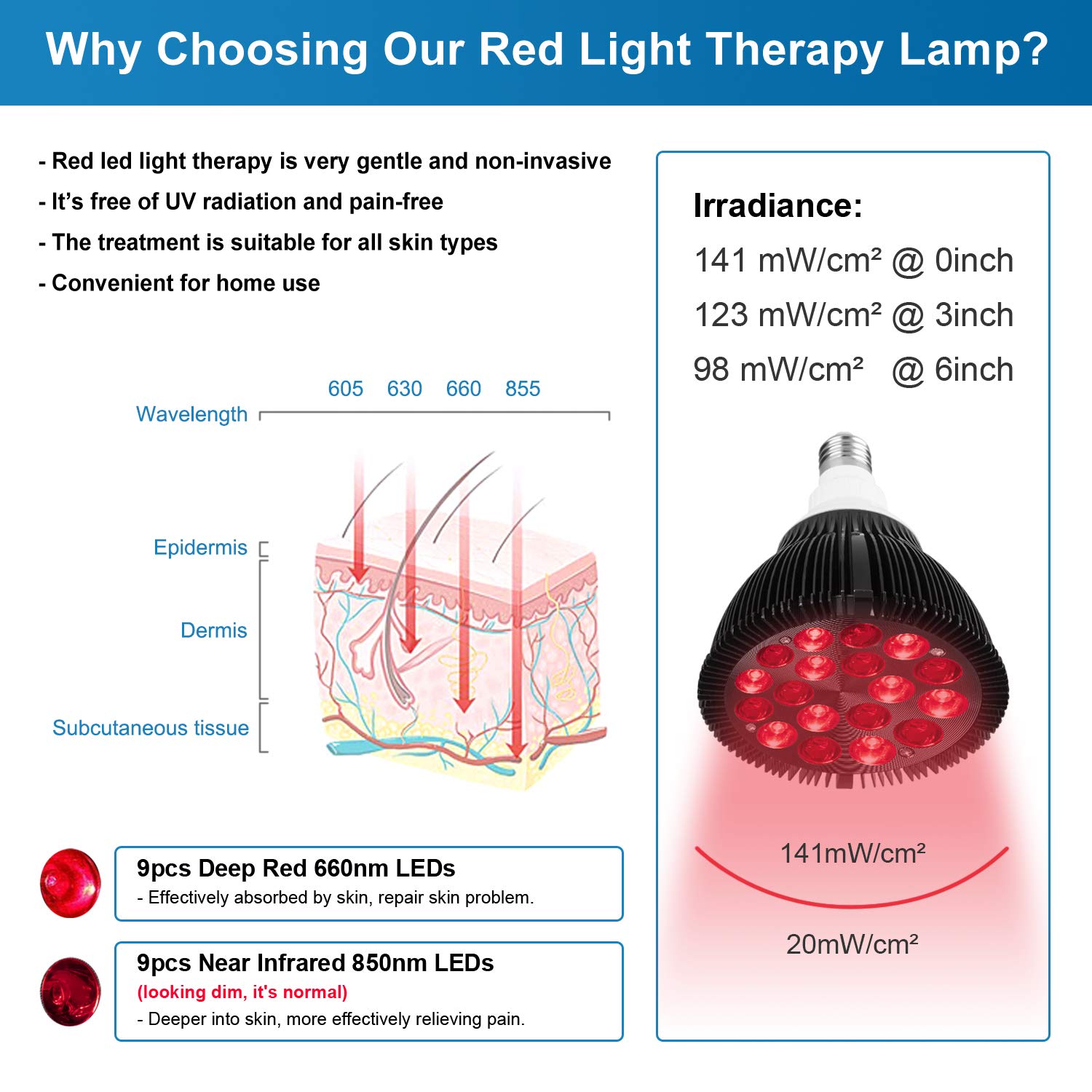 Why BlizRed Red Light Therapy Lamp is so Effective?
The BlizRed red light therapy lamp has 660nm (Red) and 850nm (NIR) two specific wavelength lights.
The 660nm red light therapy works by increasing energy production, reducing inflammation, and accelerating healing, while also being helpful for a variety of skin concerns and non-toxic.
The 850nm infrared light therapy heats up and penetrates deeper into living tissue, helpful for pain.
The red light therapy device has 18pcs high power LED in total. 9pcs 660nm deep red leds + 9pcs 850nm near infrared leds. The 850nm bulbs bring out invisible light, therefore, when using this bulb only half of the chips will appear illuminated.

BlizRed Red Light Therapy Lamp Features
🌟 Made with Genuine LED Bulbs – Guaranteed Safe. 
🌟 Comes with 18 LED Infrared Lights for Wider Coverage.
🌟 Prevents Overheating and Accidental Burns with its Sensors and Temperature Controls. 
🌟 Comes with Two Wavelength Options – 660nm and 880nm. 
🌟 Designed to Go Deeper into the Muscles for More Effective Benefits. 
🌟 All Around Red Light Therapy Lamp You Can Use On All Parts of Your Body. 
🌟 Speeds Up Healing by 65%!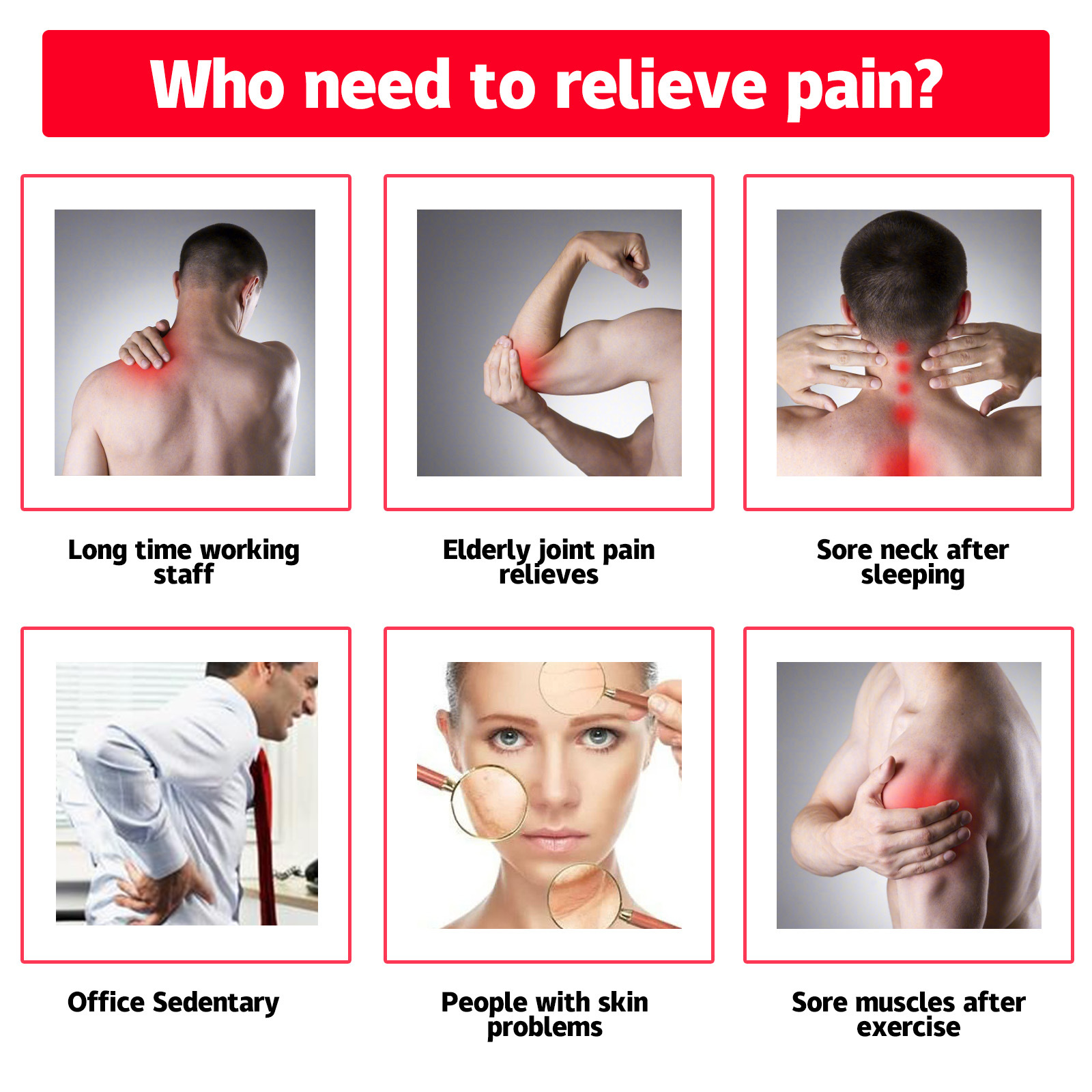 Attention:
850nm light is invisible to the naked eye, so when using this bulb, only half of the chips will appear illuminated.
Indoor use only, not waterproof.
This bulb is a therapy bulb, not a heat bulb, it may only feel a little hot during use.
Begin Your Wellness Routine With Wolezek Red Light Therapy Lamp
relieves fatigue
Quickly relieve fatigue and pain caused by work. Mini, easy to carry, you can enjoy light therapy anywhere.
face skin care
It can remove wrinkles on the face and neck, promote collagen regeneration, and improve skin condition.
elderly pain relief
It can be used whether you are sitting on a chair, lying on a sofa or bed, easy to operate and easy to use.
Specifications:
Bulb Dimensions: 4.7 x 4.7 x 4.7 inches (par 38 bulb)
Bulb Weight: 1.2lbs
Beam angle: 60 degrees
LED Quantities: 18pcs 2 watt Bridgelux/Epileds
LED Lens: 120 degree
Input Voltage: AC100-240V
Frequency: 50-60Hz
Lifespan: 50,000 hours
Package includes:
1 x red light therapy
1 x clamp