The Adjustable Cervical Neck Traction Device That Supports Great Posture and Lessens Neck Stiffness and Strain
A simple neck pain can be a prelude to a bigger and deeper health problem. When we fail to address persistent neck soreness, we run the risk of hurting our cervical spine. To prevent neck pain from turning into a more terrible problem, it's time you resort to getting this cervical collar!
This expert-designed collar is made to provide stellar support to the neck, promote great posture, and correct any bad position that might be hurting or adding intense pressure to the neck muscles.
Why Choose AidaTop:
Helps

relieve neck and cervical health-related problems

With

adjustable traction device

to customize to your need

Gives a full

brace for the neck

, wear it as a

neck collar

Can also be a

posture corrector

or a

neck massager
Enjoy Pain Relief From Cervical Disc Compression
This cervical collar has a built-in airbag to support traction strength. The airbag stretches in order to pull more accurately, effectively making a vertebral space distance at the back of your neck. This solves the root cause of the problem –the disc is restored, and disc compression is lifted. This essentially gives a great relief from cervical disc pain.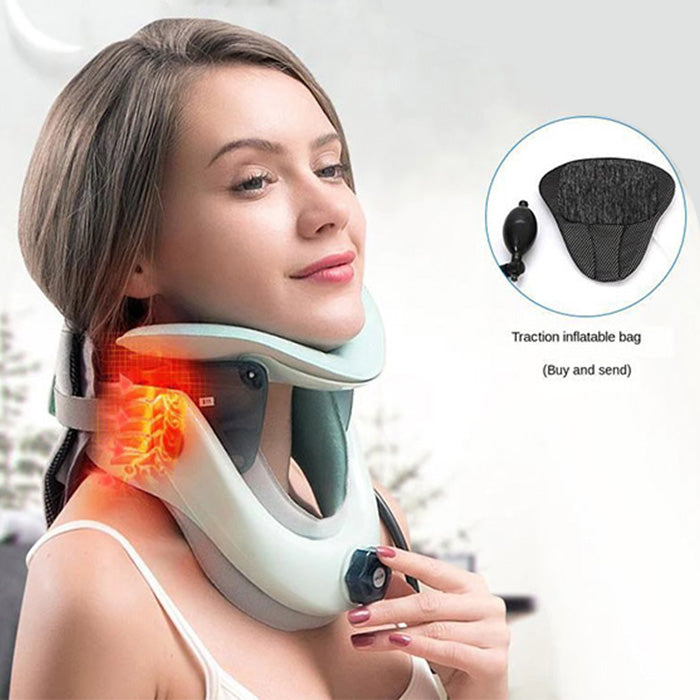 Get Proper Alignment and Support 
Use this neck collar as a brace for the neck. This makes your neck and shoulder muscles relax completely. It corrects your posture in the long run. For mobile phone users, keep your heads up! This brace helps prevent forward-and-down head motion that stretches and gives unnecessary pressure to stiff neck muscles.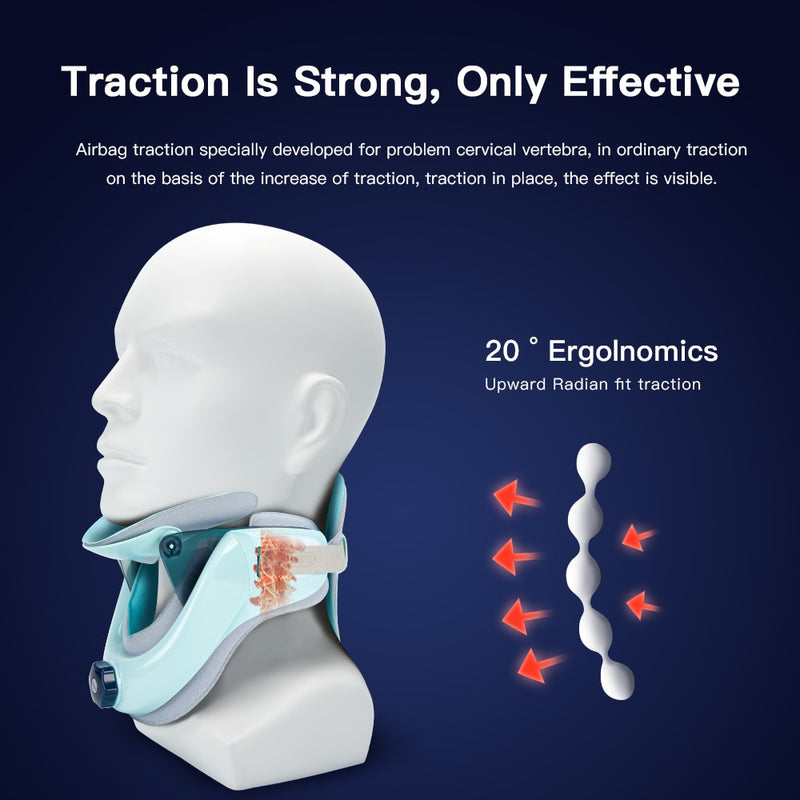 Breathe Comfortably While Wearing 
This brace for the neck has a large opening design which provides good ventilation. It is lightweight and does not restrict the throat for swallowing and the respiratory tract for breathing. Velcro hook and loop closure make it durable and wear-resistant. You can easily adjust the tightness to make you comfortable.
Wear it Clean and Hygienic
Thick high-density absorbent cotton gives the neck ultra care. The sponge and flannel material are so soft, giving no pressure as it comes in contact with the skin. It gives you ultra comfort with no burden, away from the damp and stuffy cloth.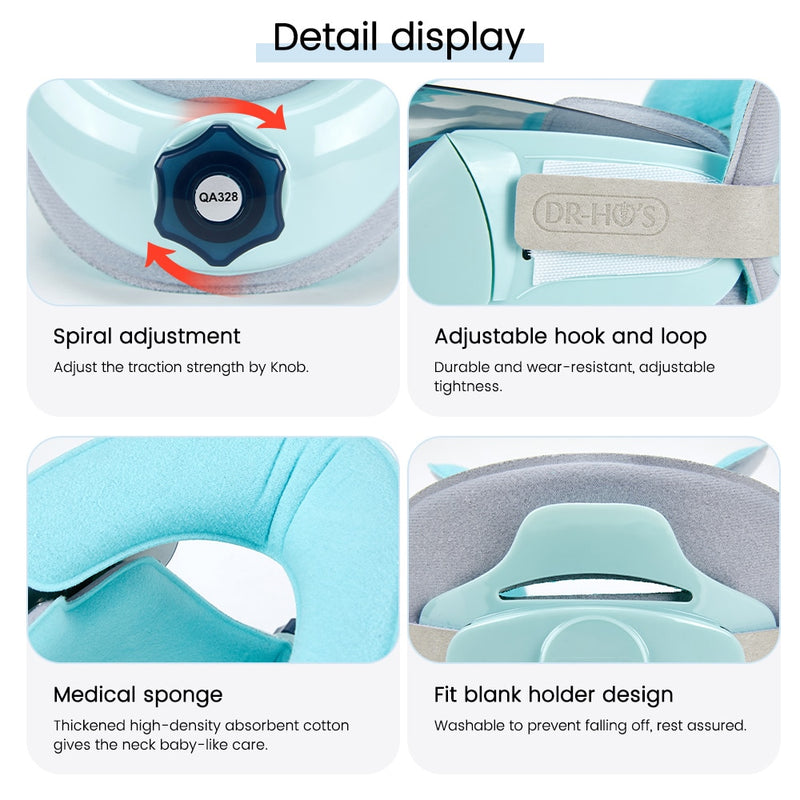 Product Specification:
Material: PP / POM / ABS+PC / HDPE, sponge, flannel, acrylic cloth
Size: 26cm x 18cm x 17.5cm
Weight: 0.23kg
Color: Mint Green
Note:
1. Please allow 1-3cm differences due to manual measurement.
2. Due to the light and screen difference, the item's color may be slightly different from the pictures.
Frequently Asked Questions
Q. How long can I wear this Cervical Collar Brace for?
A. We recommend that the neck brace is worn for a 10-30 minutes a day to help improve posture gradually or when support is needed most.
Q. Can I drive with this Neck Brace on?
A. We do not recommend that the neck brace is worn while driving or travelling in the car.
Q. Can I wear this Cervical Collar Brace while sleeping?
A. This neck brace should not be worn while you sleep. We would recommend using a firm pillow for enough neck support whilst sleeping.
Q. Is there enough support to keep my head upright?
A. Our neck brace has been specifically designed to provide all the support of a traditional brace, with added comfort. This Cervical Collar Brace keeps the head firmly upright with no flimsiness. Also, the product allows air to flow in therefore overheating is not an issue compared to other neck supports on the market.